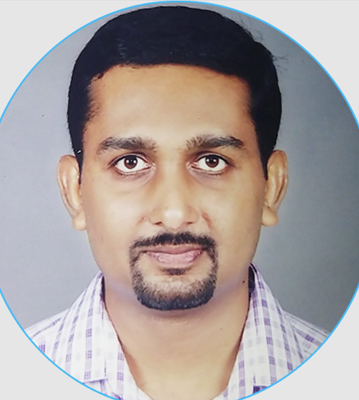 Sreejith. P. Krishnan.
Dr. Sreejith. P. Krishnan Presently working as Consultant Paediatric Orthopaedic Surgeon in Dept of Orthopaedics, St:James Hospital, Chalakudy, Thrissur district, Kerala state, India.
Dr. Sreejith. P. Krishnan completed his M.B.B.S from Govt. Medical College, Thiruvananthapuram, one of the oldest and best known medical colleges in India. M.S. Orthopaedics from Kasturba Medical College, Mangalore, India under Manipal Academy of Higher Education . He has fellowship in Paediatric Orthopaedics from Christian Medical college, Vellore, Tamilnadu State, India.
He is one of the most experienced Paediatric Orthopaedic Surgeon with more than 500 successfully performed pediatric orthopaedic surgeries to his credit. He is trusted for his responsible, advanced, quality service he renders in the field of Paediatric Orthopaedics. He is committed to pursue clinical, translational and laboratory based research alongside a busy surgical practice, ultimately focusing on improving patient care. Dr. Sreejith brings his positivity along with his surgical skill & competence to the delivery of care to his patients. He is thorough and meticulous and compassionate in his approach, with a penchant for perfection.
Academic qualifications
* Dr Sreejith has done his medical graduation (1996-2002) from the Govt Medical College, Thiruvananthapuram, the pioneer medical educational institution in the state.
* He did his Post graduation, MS Orthopaedics (2003-2006) from the prestigious Manipal Academy of Higher Education.
* Later, in 2014 he joined Christian Medical College, Vellore, the world renowned medical educational centre to peruse his Post Doctoral Fellowship in the field of Paediatric Orthopaedics.
Experience
* Before getting his paediatric orthopaedic training Dr Sreejith has gained enough general orthopaedic experience by working in busy orthopaedic departments like Medical Trust Hospital, Cochin and St James Hospital, Chalakudy.
* He has also worked as a Tutor in Division of Paediatric Orthopaedics at CMC Vellore.
* Since August 1st2017 he has been working as a Consultant Paediatric Orthopaedic Surgeon at St James Hospital, Chalakudy.
Academic Achievements
* Winner of International Travelling Fellowship by Japanese Paediatric Orthopaedic Association in the year 2017.
* Faculty in CME Workshop on Research Methodology and Protocol Writing at Chalakudy, Thrissur District, Kerala on 23rdand 24th of February, 2019.
* Faculty in POSICON -2018, on 16th -19th of January 2018, Vellore, India.
Presentations
* Incidence of congenital hip dislocation in childrenwith idiopathic congenital talipes equinovarus- presented in 28th Annual Conference of Japanese Paediatric Orthopaedic Association, on 07th-08th of December 2017, Tokyo, Japan.
* Avascular necrosis of trochlea in paediatric elbow injuries- in POSICON-2017, on 26th-28st of January 2017, Nagpur, India.
* Gorham-Stout syndrome- a report of five paediatric cases with extremity involvementpresented in POSICON-2016, on 7th-10th of January 2016, Bangaluru, India.
* Association of congenital dislocation of hip with idiopathic clubfootpresented in the Best papers session in POSICON-2015, on 29th-31st of January 2015, New Delhi, India.
* Study of treatmentof bicondylar tibial fractures with hybrid external fixators; presented as Gold Medal Competition paper in KOACON-2011 (Kerala State Orthopaedic Association Conference). 28th -30th of January, 2011, Cochin, India.